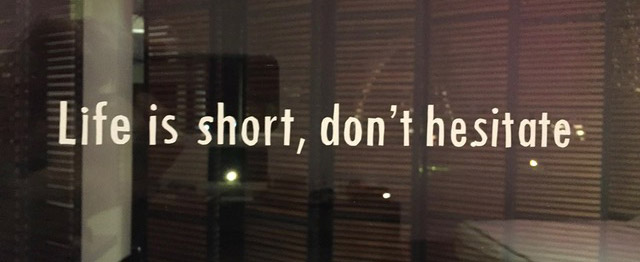 As I have been traveling on the other side of the world my thoughts keep drifting towards memories of my cousin Jay. There had been many times when Jay talked about someday joining me on one of my SE Asia trips. I realize that among my travel blog subscribers, many family members and friends knew Jay and I wanted to pay tribute to him. He was bigger than life as anyone who was ever around him knows.
I ran into a message on my hotel room door yesterday: "Life is short, don't hesitate."  I am reminded of Jay and the loss of a man so young. To Jay and all the great memories– we love you.
Remembering Dr. J. Little
February 6, 1951-October 18, 2017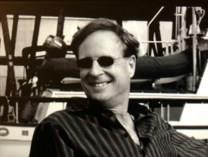 J. is the beloved son of Donna Kaelson Little and John M. Little, Jr. He was born in Big Spring, Texas and reared in Dallas, Texas. He graduated from Highland Park High School in 1969, where he was an excellent student and outstanding athlete, being recognized as an All-American swimmer and All-District tight end. He was also proud to drive a white 4-4-2 with headers and a Hurst shifter. J. attended the University of Texas at Austin and graduated from the University of Colorado at Boulder in 1974. He pursued a career in finance in New York City and later in Dallas. J. changed his life course in 1988 to become a doctor, graduating from Bastyr University in Seattle in 1992. He practiced Naturopathic Family medicine in Ketchum, Idaho with Dr. Debra Brammer and later moved to practice in Seattle, Washington. In Seattle, he taught at Bastyr University where he was repeatedly voted "best professor" by his medical students and colleagues. He continued to mentor and support his students throughout his career. More recently, J. retired from clinical practice, but his passion and curiosity about the function of the human body led him to continue research and consulting in Seattle and Spokane.
Known affectionately as "Doctor J.," he was respected and loved by his many colleagues and patients. All who benefitted from his erudite skill, immense knowledge, and compassionate care experienced his love for mankind and an abiding faith in the beauty and goodness that he hoped all would know and share. J. was a man of unending curiosity and adventure. He loved the outdoors, its vistas, spirituality and fundamental nobility. He traveled the two lane back roads of the West in his camper and loved sleeping under the stars. His closest friends would say that "his Church was Nature." He loved to fly, becoming an accomplished pilot of multi-engine planes, gliders, and balloons. Beyond the healing arts, J. had enormous passion for all areas of the fine arts, including painting, theatre, architecture, cinema, and music…always searching out "new" music. Fine wines and the culinary arts were part of that enthusiasm. He loved all food from Texas BBQ to nouvelle cuisine.
J. traveled extensively throughout his life — whether it was trout fishing with his buddies in Montana, skiing with his nephews in Taos, or most recently, tramping and dining his way through Paris. He never ceased to marvel at the world around him, but it was his fellow human beings that he loved the most. J. engaged people from all walks of life without regard for status or money. He was interested in their thoughts, lives and pursuits. He shared his curiosity and enthusiasm with all comers, always listening to learn what was new and important to them. His broad smile and twinkling eyes reflected the playful good humor and contagious passion that was laced through his life.
J. was much loved by his many friends and family, including his sister, Mary Ann Tatum, her husband, John, and their three sons; his brother, Dan Little, his wife, Betsy, and their two children; and some fourteen "Kaelson cousins" as well as his many, many friends.
A "Celebration of J.'s Life" will be held in Seattle before the Thanksgiving holidays. The date and place will be announced once confirmed.
Please fill out the Submit a Comment field below to share your own favorite memories of Jay. If you have any favorite photos of Jay, please email them to me. -Gary